Dr. Rosemary E. Navarro and the staff at Rosemary Navarro, DDS in Sylmar believe that each of our patients deserves a smile they can be proud to show off. We offer a variety of cosmetic dentistry solutions to correct such common aesthetic flaws as stained teeth, broken teeth, or teeth that are chipped, cracked, misshapen, or crooked. Be sure to visit our online smile gallery to see some of the stunning results Dr. Navarro and the Rosemary Navarro, DDS team have achieved for our cosmetic dentistry patients. We invite you to learn more about the cosmetic dentistry procedures offered by Dr. Navarro and then contact us at 818-833-7216 to schedule your smile makeover consultation.
Teeth Whitening
Teeth whitening treatments are one of the most commonly requested procedures at Rosemary Navarro, DDS. Dr. Navarro and our staff believes that Sylmar patients should have smiles that they love to show off. While we offer a range of cosmetic dentistry services to makeover any smile, teeth whitening is the most popular because of the quick and noticeable results.
Benefits of Teeth Whitening at Rosemary Navarro, DDS
There are many over-the-counter products that are designed to be used at home without the need for supervision by a dentist. However, these over-the-counter products cannot provide the same level of whitening strength as the professional-grade treatments provided at Rosemary Navarro, DDS. Additionally, the products available in stores take a longer time to garner noticeable whitening.
At our Sylmar office, our teeth bleaching products have concentrations of hydrogen peroxide ranging from 25% to 40%. Teeth bleaching products sold in stores typically have concentrations of 3.5% or less. Before the bleaching product is applied by Dr. Navarro or a member of our dental staff, a protective gel is applied to the gums. Whitening procedures in our office often only take one hour and only need to be repeated if the desired level of whitening is not achieved.
Whitening at Home
After your professional whitening appointment, you may wish to purchase whitening products from our Sylmar office. At Rosemary Navarro, DDS staff can recommend the appropriate product for you to use at regular intervals to keep your smile bright.
Call us today at 818-833-7216 to smile brighter.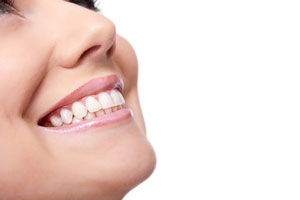 Smile Makeover
Tired of masking your smile because you don't like the way your teeth look? A smile makeover can be a big boost to your confidence and self-esteem. With a total smile makeover, chipped teeth, cracked teeth, gapped teeth, crooked teeth, stained teeth and gapped teeth can be completely transformed into the smile of your dreams. This is done through a combination of restorative and cosmetic dental treatments, including white fillings, cosmetic dental bonding, porcelain veneers, cosmetic dental crowns, dental braces, dental bridges and dental implants.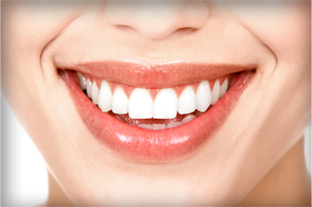 Single Tooth Implants
Dental implants are titanium posts that are surgically inserted into a patient's jawbone to support permanent replacement teeth. Unlike dentures, dental implants never need to be removed for cleaning, and they allow for more comfortable eating and speaking. Schedule a consultation with Dr. Navarro to find out if you are a candidate for dental implants.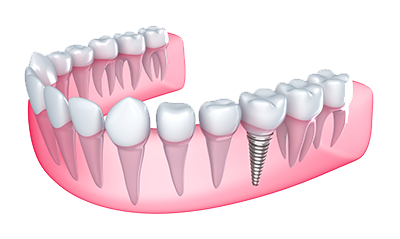 Porcelain Veneers
Years ago, smile makeovers involved multiple dental treatments over a period of several months. That's no longer the case, thanks to porcelain veneers. Porcelain veneers are ultra thin shells made of translucent porcelain that can be bonded to your teeth for cosmetic purposes. Extremely versatile and durable, porcelain veneers are an excellent option whether you want a total smile makeover or need to cover a chipped tooth, mask a cracked tooth, or close gaps between your teeth. They require little to no prepping and can often be applied in just one dental visit!
Cosmetic Dental Bonding
Cosmetic dental bonding is a versatile and affordable way to improve the appearance of chipped teeth, stained teeth and gapped teeth. As one of the most conservative cosmetic dentistry treatments around, cosmetic dental bonding requires little to no prepping and preserves most of the natural tooth structure. And it's fast, too! Dental bonding usually takes just one visit to complete.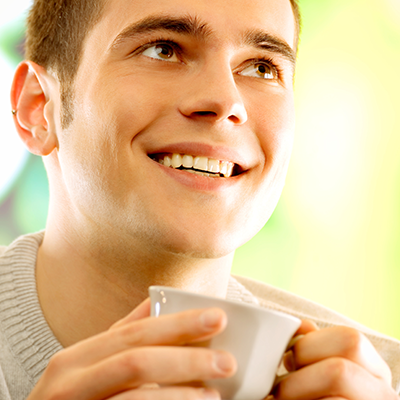 Cosmetic Dental Implants
At Rosemary Navarro, DDS in Sylmar, CA, Dr. Rosemary E. Navarro provides the latest in dental implants and restorative dentistry technology. Dental implants are artificial tooth roots that serve as anchors for replacement teeth. When a patient is missing one or more teeth, dental implants are the most permanent (and often the most comfortable) solution. Visit our smile gallery to view some before-and-after photos of the results enjoyed by dental implant patients.
Steps for Dental Implants
The first step in the dental implants process for our Sylmar dental patients is a consultation with Dr. Navarro, during which all possible tooth replacement options will be discussed. To be a good candidate for dental implants, the dental patient must have sufficient bone in his or her jaw to support the implants. Once it is determined that the patient is a good candidate for dental implants, Dr. Navarro will surgically implant the titanium screws that serve as anchors into the patient's jaw. The next step in the dental implants process will occur three to six months later, after the titanium tooth roots have completely fused to the patient's jaw bone. Once this has occurred, the patient can return to our Sylmar restorative dentistry office where Dr. Navarro will fit the custom-crafted replacement teeth onto the patient's artificial tooth roots.
Dental Implants Preferred Over Dentures
Many of Dr. Navarro's Sylmar area dental implant patients prefer permanent dental implants over traditional removable dentures for several reasons. Dental implants are nearly indistinguishable from a patient's natural teeth, unlike dentures which look artificial. While traditional dentures need to be removed nightly for cleaning, dental implants are a permanent tooth loss solution that require no additional maintenance outside of a good oral hygiene routine. Dental implants also allow patients to feel more comfortable while speaking and eating because dental implants are permanently affixed to the patient's jaw and won't shift or slip as with traditional dentures.
Get Started Today
If you are interested in learning more about your tooth replacement options, especially dental implants, contact our Sylmar office at 818-833-7216 to schedule your restorative dentistry consultation with Dr. Rosemary E. Navarro today.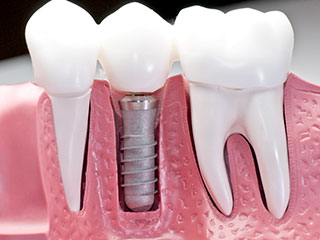 ClearCorrect
ClearCorrect invisible braces are the clear and simple way to straighten your teeth so you can show off your smile! Looking for an alternative to metal braces? ClearCorrect is the clear and simple choice. No wires. No brackets. Just clear, convenient comfort—every reason to smile.
With ClearCorrect, your dentist or orthodontist can straighten your teeth using a series of clear, custom, removable aligners. Each aligner moves your teeth just a little bit at a time until you eventually get straight teeth.